Product Description
        The theory of selective photothermy and decomposition is an extent of traditional photothermy. Integrating merits of both invasive and non-invasive treatment, CO2 fractional laser device has fast and clear curative effects, minor side effects and short recovery time.The treatment with CO2 laser refers to acting on skin with micro-holes; three areas including thermal desquamation, thermal coagulation and thermal effects are formed. A series of biochemical reactions will occur to skin and stimulate skin in self-healing. Skin firming, tendering and colored spot removal effect can be achieved. Since the fractional laser treatment only covers part of skin tissues and new macro-holes will not be overlapped. Thus, part of normal skin will be reserved, which quickens recover.

Product Details
1.light guiding: Patented solid articulated arm.High energy transimission.
2.Three system 
1) Scan Handpieces   The standard of light aging treatment improve acne and scars.
2) Surgical Handpieces (f50mm,f100mm optional)   Accurate energy,instant gasification skin tissue.
3) Gynecology Handpieces (f127mm)   Rabuild vaginal mucosa,tighten vagina and improve the vulva color.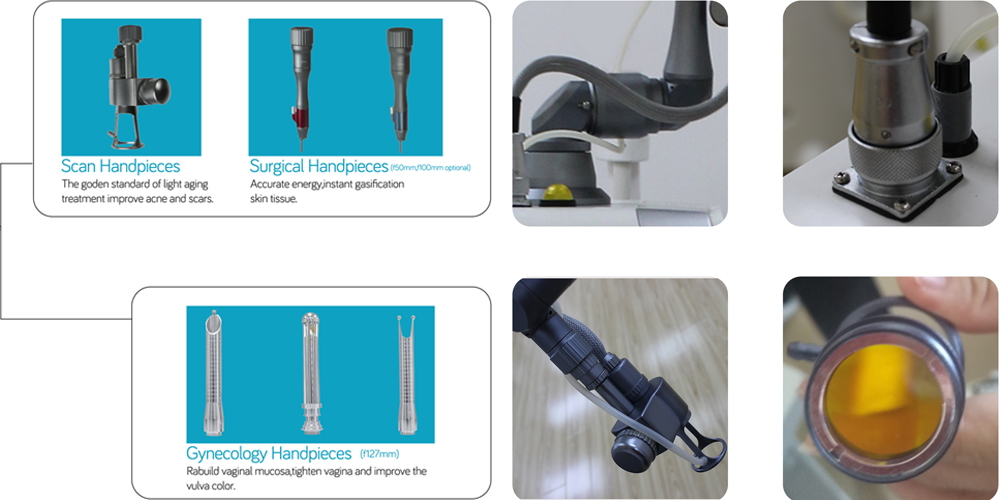 Product Advantages
* 12 inch intuitive full size touch screen
* Foldable full touch screen
* Imported articulated arm
* Imported RF laser tube
* Imported laser cavity lens
* Multi-language interface(English, German, Russian,Spanish and Chinese) language availabl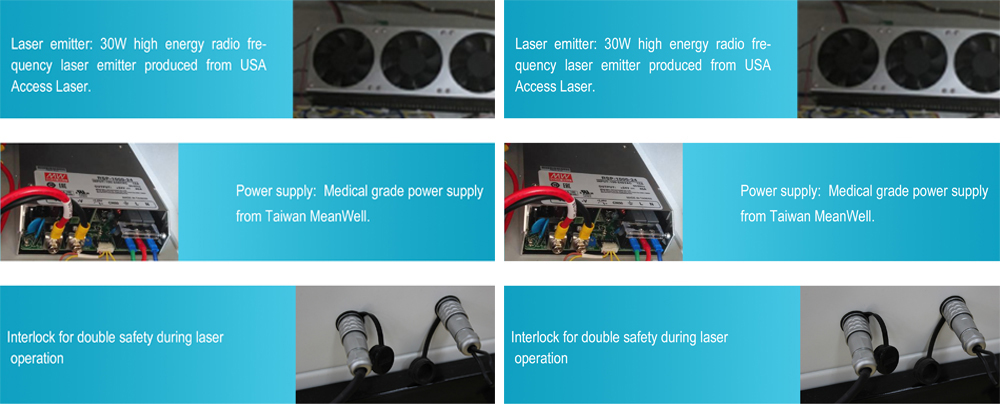 1)There are two ways to get skin rejuvenation – one involving surgery of multiple steps and the other is non-invasive – with fractional co2 laser machines.
2)More and more people are discovering the benefits of fractional CO2 laser to achieve a beautiful complexion, in just minutes. It's easy to use and the results are extraordinary. Speed healing and noticeable results in just a visit.
3)Want to reverse the signs of aging and get more beautiful, younger-looking skin? Try a fractional CO2 laser machine. Order Fractional CO2 Laser System today for the safe and effective home skin rejuvenation. 
The fractional co2 laser smooths out wrinkles and fine lines on your skin with our non-invasive instant results, giving you a smoother, more radiant complexion.
It's the smart beauty laser you've been waiting for: less downtime, less redness, and a fraction of the cost. Contact skin rejuvenation machine manufacturer and BUY today.
View full details